Promo Dedicated Internet
Promo Dedicated Internet
Layanan Dedicated merupakan layanan premium dan prioritas dari Nusanet. Kami merekomendasikan layanan ini untuk pengguna enterprise ataupun korporat demi memaksimalkan produktivitas pada tiap penggunanya.
Nusanet secara khusus memberikan promo spesial setiap bulannya bagi pengguna baru layanan dedicated, khusus bulan ini kami menawarkan promo sebagai berikut.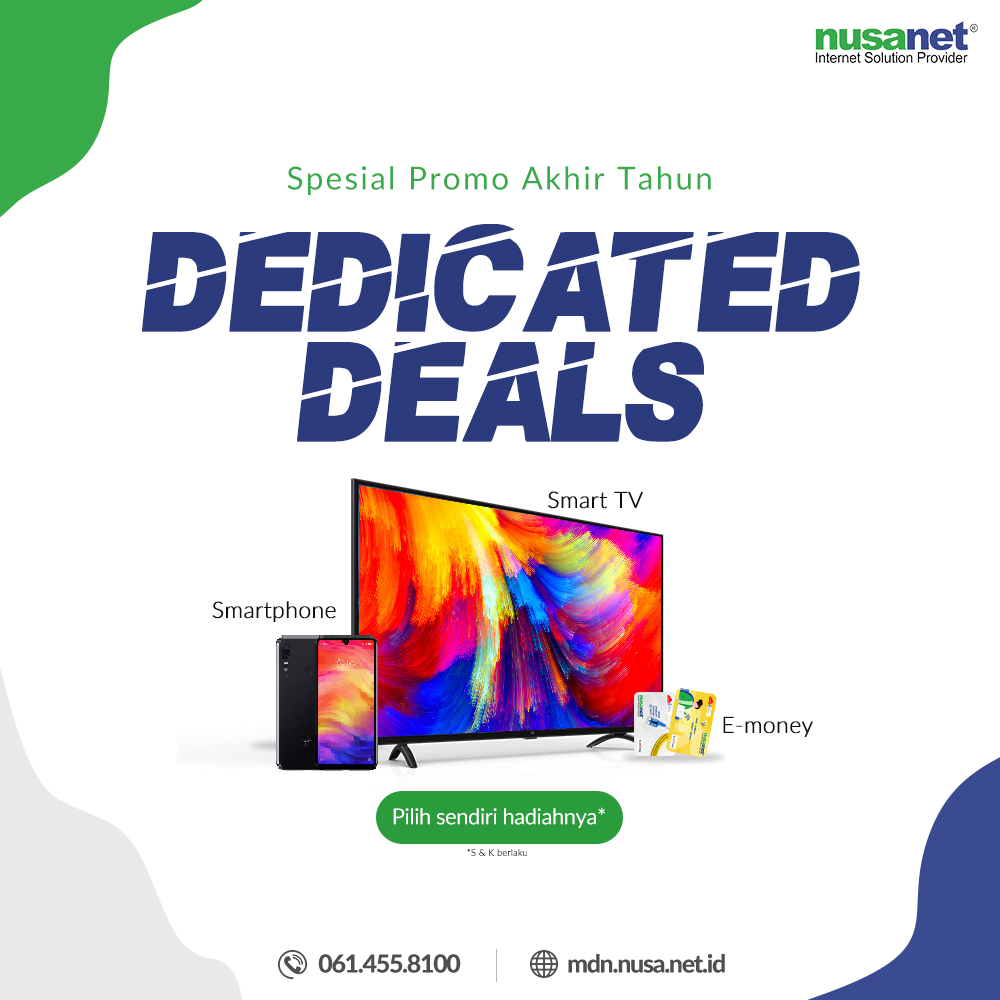 Khusus pembayaran bulanan Free Smartphone atau Smart TV 32 Inch (worth up to Rp. 2.500.000)
Khusus pembayaran tahunan Free Smartphone atau Smart TV 43 Inch (worth up to Rp. 4.500.000)
Free Biaya Instalasi
Free 2 bh Voucher Belanja Berastagi Supermarket senilai Rp. 50.000/lbr (available di Berastagi Gatot Subroto, Tiara dan Cambridge. exp hingga 31 Des 2020).
Free 1 bh e-money Mandiri saldo Rp. 100.000,-
*syarat dan ketentuan berlaku (Promo berlaku mulai 01 Nov 2019 – 31 Des 2019)
Untuk mendapatkan informasi paket dedicated gunakan fitur live chat untuk ngobrol langsung dengan Sales kami.